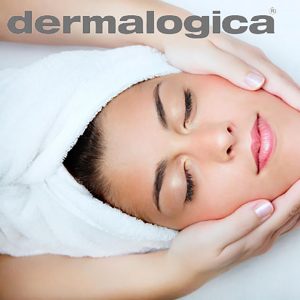 Karen came to Warren Beauty for a facial treatment this month and sent through this lovely testimonial. I'm so proud and excited to be able to share it with you.
"Having a beauty treatment for me is a bit of a luxury these days. Being the owner of a small biz in its infancy means pennies are tight and luxuries like this are few and far between.
You can imagine my delight when I was gifted a facial with the fabulous Jane Curtis from Warren Beauty.
Booking was super easy through an online system via the Warren Beauty website. Here I could see all of the available appointments and choose at my leisure.
Arriving for my appointment through a side gate straight into the garden, with a fabulous log cabin. Jane was there at the door to great me with her lovely smiley face. I instantly felt welcome.
Inside the cabin was warm, tranquil and calming. Beautifully decorated in restful colours, with soft lighting and burning candles.
The moment I stepped over the threshold, I felt myself sigh deeply. After completing a client card, I was very soon snuggled on the heated treatment couch between layers of fluffiness and a soft cosy duvet. It was heaven, the next hour was all about me and I was going to totally and utterly let go!
As the quietness fell, I was transcended into complete rest and relaxation. Experiencing what you would expect from a facial, cleanse, tone, mask, tone, etc. Then came the hot face towels. Oh my goodness, what total and utter decadent bliss. I felt enveloped in warmth and fell that little bit deeper into my relaxation.
As the facial continued, there was lots of massage and the application of various different products. Then came the pièce de résistance, a hand and arm massage. This came as a total surprise and I was not expecting it. It really was the icing on the cake for me. Starting with my palm, over each knuckle, joint and finger. Over the wrist and along the inside of the lower arm and up to the elbow. Sheer bliss, I would go back again and again for this alone!
All too soon my hour of me time was over. Jane softly asked me if I would like some water and told me to take my time getting up – there was no rush.
Many people think facials are just about your skin and assessing the condition of it. Of course that is so, but for me this wasn't my why. It couldn't have come at a better time for me. I'd lost my darling Auntie Vivi a week before and was very emotional and sad with grief. The gorgeous, intuitive Jane was totally aware of my emotions and bespokely tailored the treatment to what I needed and boy did I need it!
Thank you Jane for being you and for the haven which is Warren Beauty. I will be back without hesitation xxx"
If you would like to book a facial or any other treatment then please click here